Summer
Laklouk is a warm and glorious alpine paradise in the summer. Fresh air, rugged beauty, a charming pedestrian village, outdoor activities and cultural arts await you.

While you can simply relax and enjoy sipping your favorite cocktail on the terrace of our restaurants, we also offer you the possibility to practice the following activities:
- Swimming pool
- Horse-back riding
- Rock climbing (beginners and professional levels)
- Mountain biking
- Archery
- Tennis
CAMP RAGE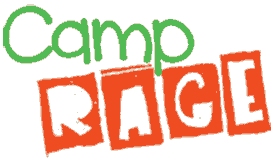 Laklouk resort is also a host of the first and only professional 14 days summer camp in the Middle East: "CAMP RAGE". Rock Climbing, Horseback riding, Tennis, ATV, Paintball, Rafting, Scuba diving, Jet Ski, Caving, Rugby, Foot ball, Soccer soap, Volley ball, Basket ball, Trips, Fire camps, Karaoke nights, Theme Parties, Workshops, Optional languages…and this is only the beginning.
You will meet new friends from around the world and discover new cultures. This is your most unbeatable, unstoppable, unforgettable and unbelievable summer camp.
From the 9th till the 21st of July, if you are between 8 and 18 years old, just do it, and enroll now in the best summer camp ever.
For more information please visit our website
www.camprage.com
or Call us on: 00 961 3 927 030 / 00 961 3 338 222